I'm really excited about my spring line this year! I've been testing out new products that help make life simpler, encourage you to take things slower and celebrate yourself and others a little more often.
A long winter with harsh coditions leaves your skin worse for wear. It's time to shed the layers of clothes and show some skin and I've got just the thing to get you glowing! Enter the multi use body treatments that have arrived just in time for spring! Need another excuse to treat yourself? Subscribe to get exclusive goodies sent right to your inbox!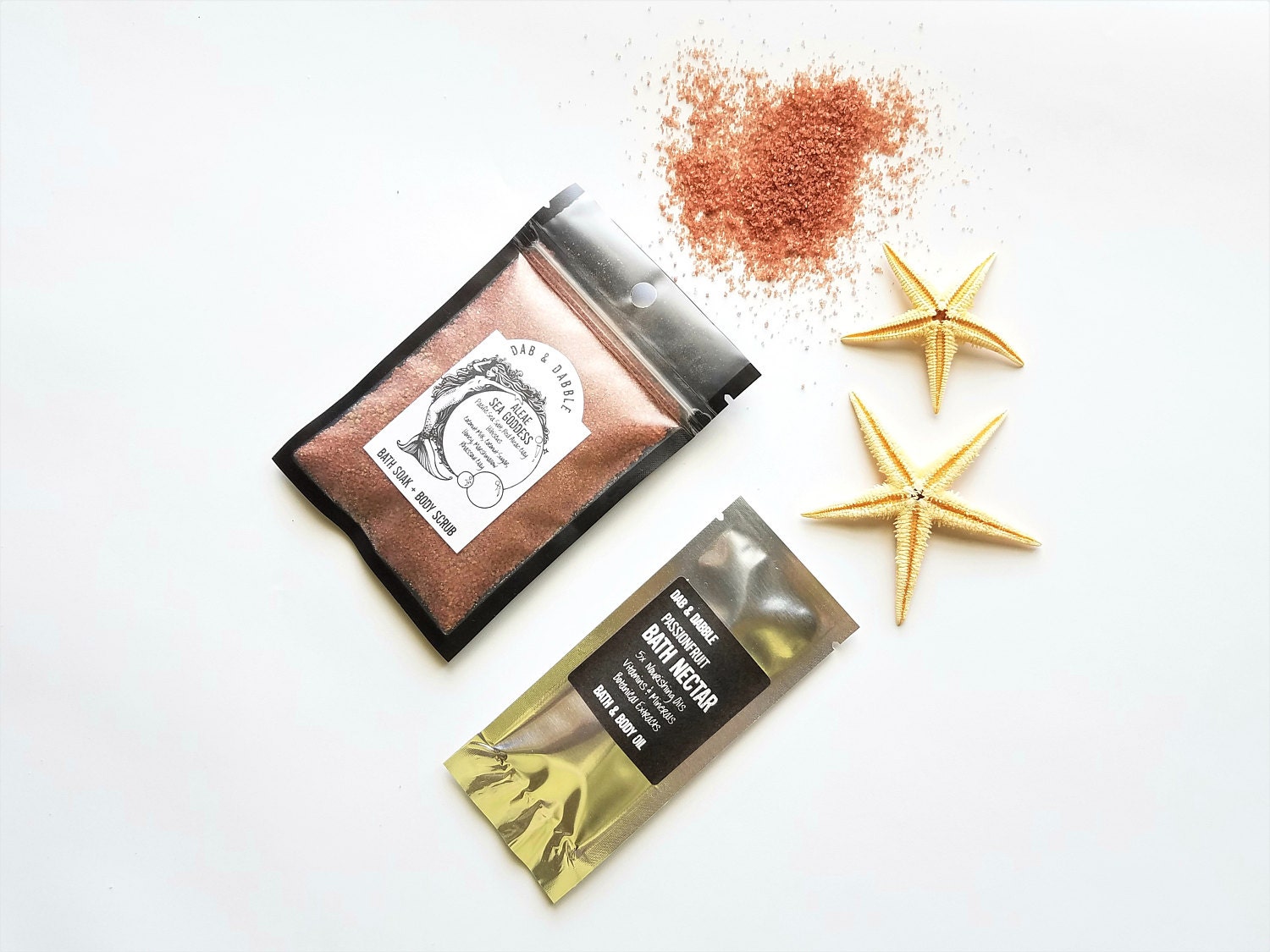 Aleae Sea Goddess Bath Soak & Body Scrub
The genius part is that this double duty beauty can be used multiple ways. The one use packet can be emptied under running water for an indulgent bath soak or add the packet to a mixing dish and a desired amount of bath nectar (my treat) to form a scrub.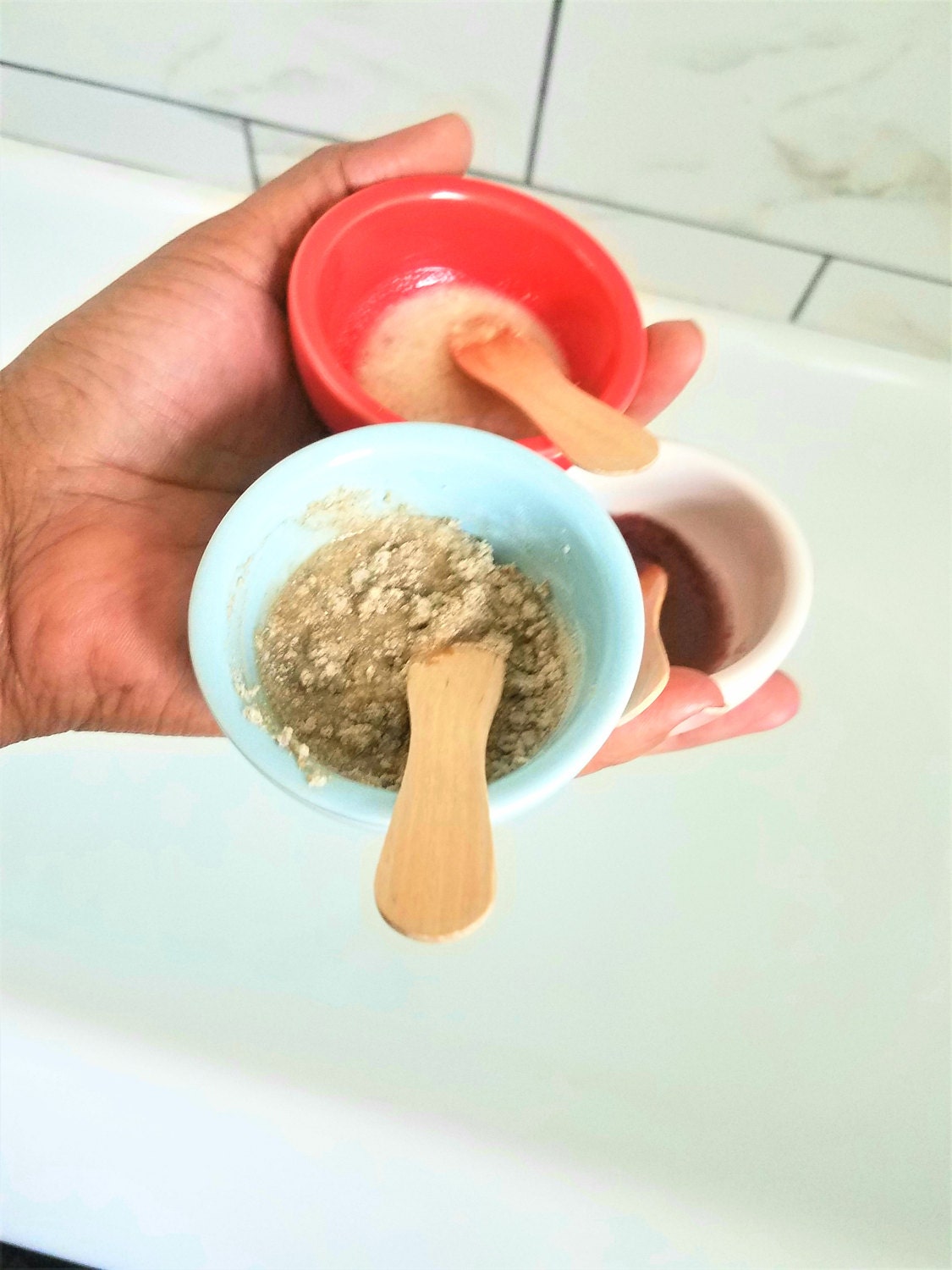 "Happiness Comes in Waves" Literally waves in this case. I've sourced the purest salts on earth for my indulgent new body treatments and combined them with other exotic beneficial botanicals. 
 Both a bath soak and body scrub, the blend above has pure red salt and red volcanic clay from the hawaiian island of Molokai to purify and replenish the skin with rich minerals.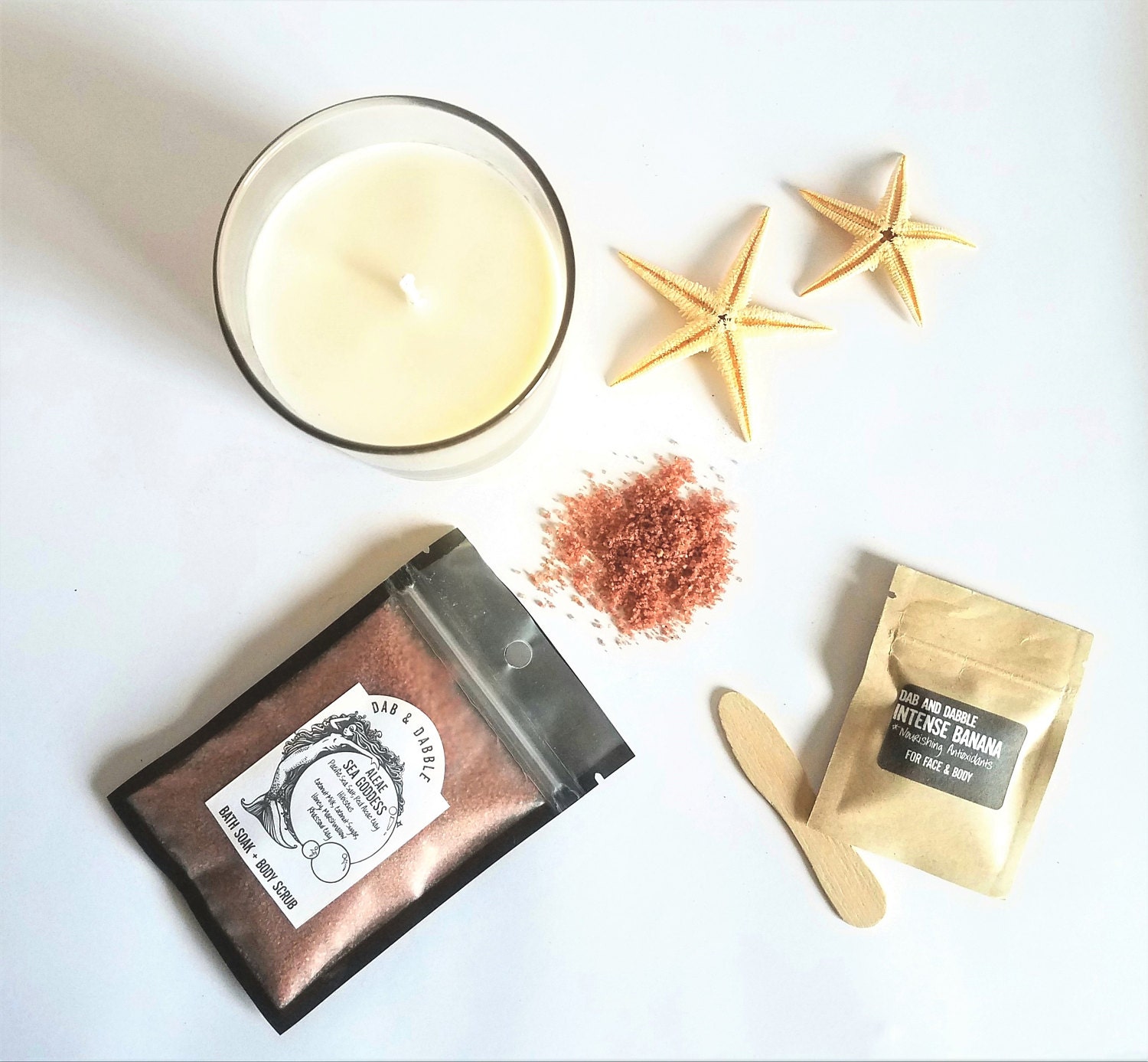 Sea Goddess Spa Kit
Hawaiians use red alaea salt to cleanse, purify and bless sea vessels, homes and temples. It's rich in minerals, especially iron, which gives the salt and volcanic clay mix it's bright red color. Loaded with tropical hibiscus, which, almost single handedly fights to protect and restore your complexion. I've added creamy coconut milk that smells intoxicating and leaves your skin clean, nourished and silky smooth. Golden honey and rich rhassoul clay round out this skin perfecting blend. 
Yearning for a relaxing getaway (even in the middle of the week)? I've composed this luxurious Little Spa Kit worthy of a sea goddess. Set the mood with the intoxicating fragrance of a pure soy candle. I've blended the purest most exotic salts on earth with tropical sugars, botanicals and oils into a luxury bath treatment that is both a bath soak and a body scrub. Light a candle and calm the mind with aromatherapy, immerse yourself in a soothing bath fit for a Goddess!
Need a kit to celebrate #selfcaresunday? Click Here
Set the mood with aromatherapy.  Click Here
Keep that skin dewy after that facial. Click Here