As *Head Formulator at Dab & Dabble, one of the biggest perks of the job is testing out the latest editions to the bath and body collection. Technically I do all the other jobs, like aalll of them, so if anybody needs to relax, I do. 
Peace Comes From Within. Do Not Seek It Without. 
-Buddha 
It takes lots of energy, motivation and 
inspiration to run a creative business. There's always something that needs to be done yesterday. Sometimes I just need to stop. So I gather some of my favorite little indulgences and take a deep soak in the water letting it take all the weight and then emerging weightless. Ready to begin again.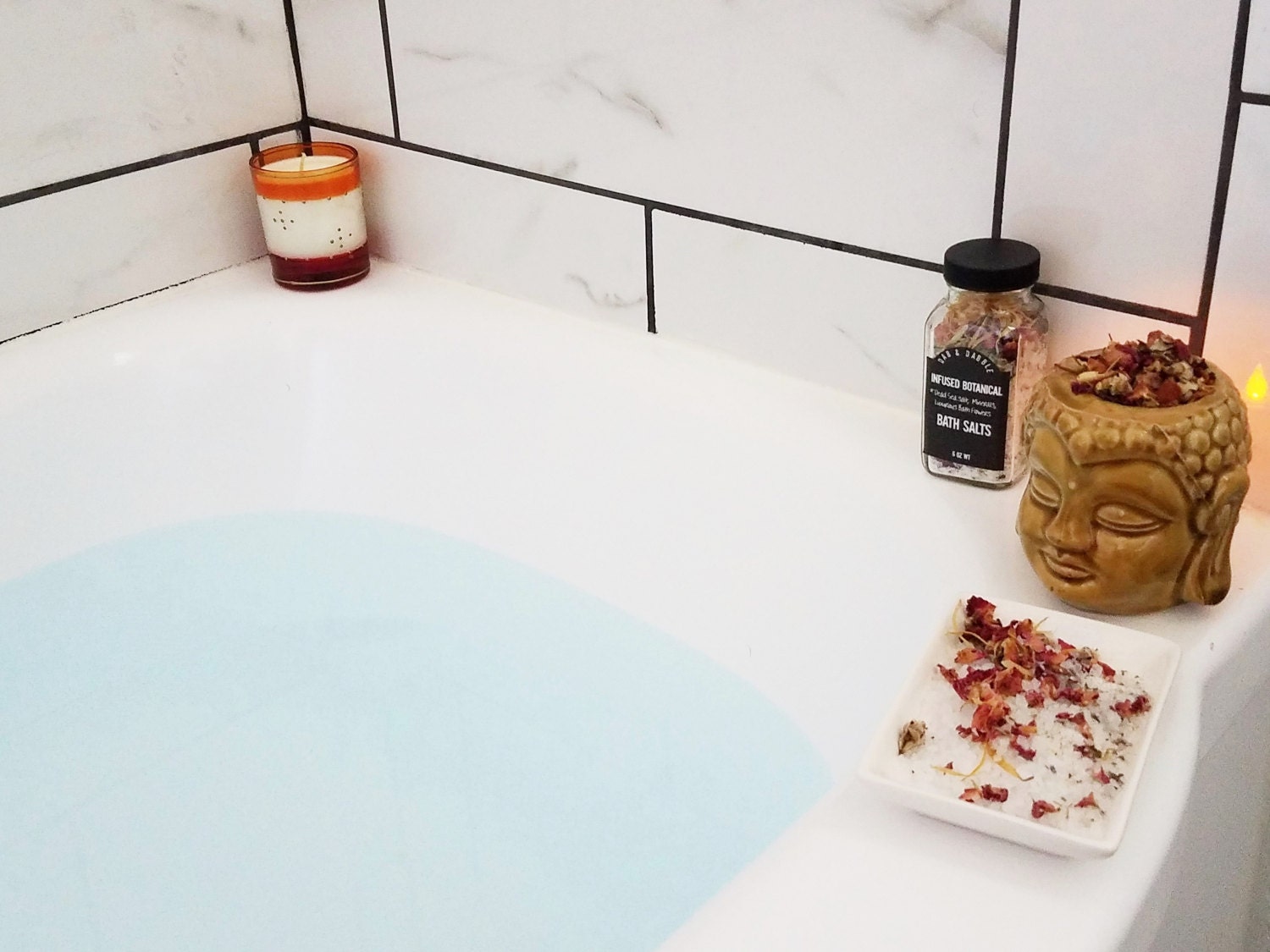 A smiling Buddha tealight warmer topped with fragrant roses lends a lovely glow to the room. I put an electric tealight inside, handy when the tealight candles run out. Of course I fill the tub as high as it will go. I love this moroccan style candle holder, which I poured my own candle into, with one of my own fragrance blend. It smells like fall in the redwoods with a little cedar and crisp pear.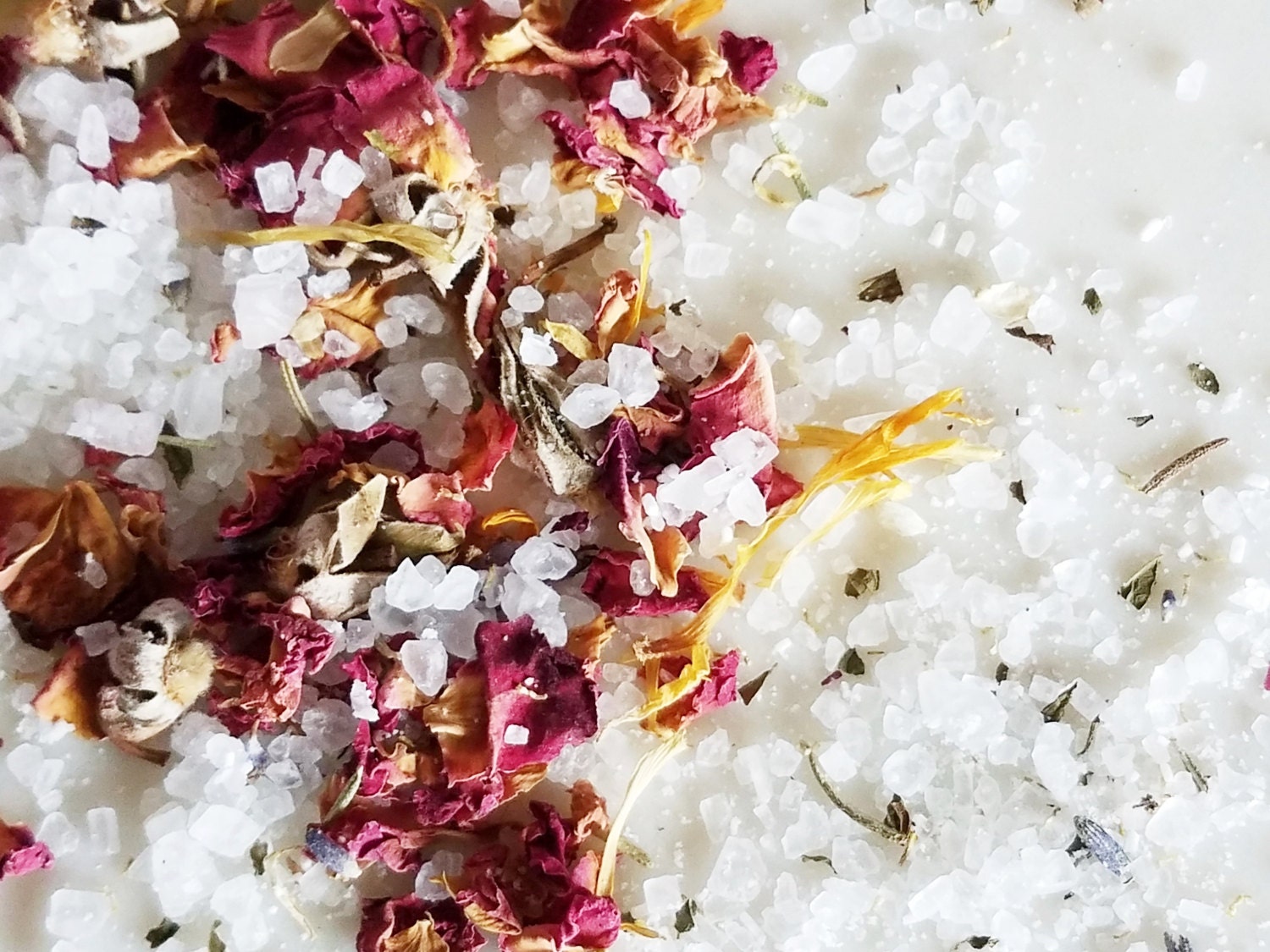 For me relaxation and aromatherapy go hand in hand so I'm gonna try out the Transcend Bath Salts  It has therapeutic salts to detox and soothe achy muscles, which happens even if you work out a lot. The bathroom smells divine. Like warm citrus, pear and cashmere, deeply soothing. The natural scent of the bathing flowers adds a dusky floral undertone. Time to throw on some laid back jazz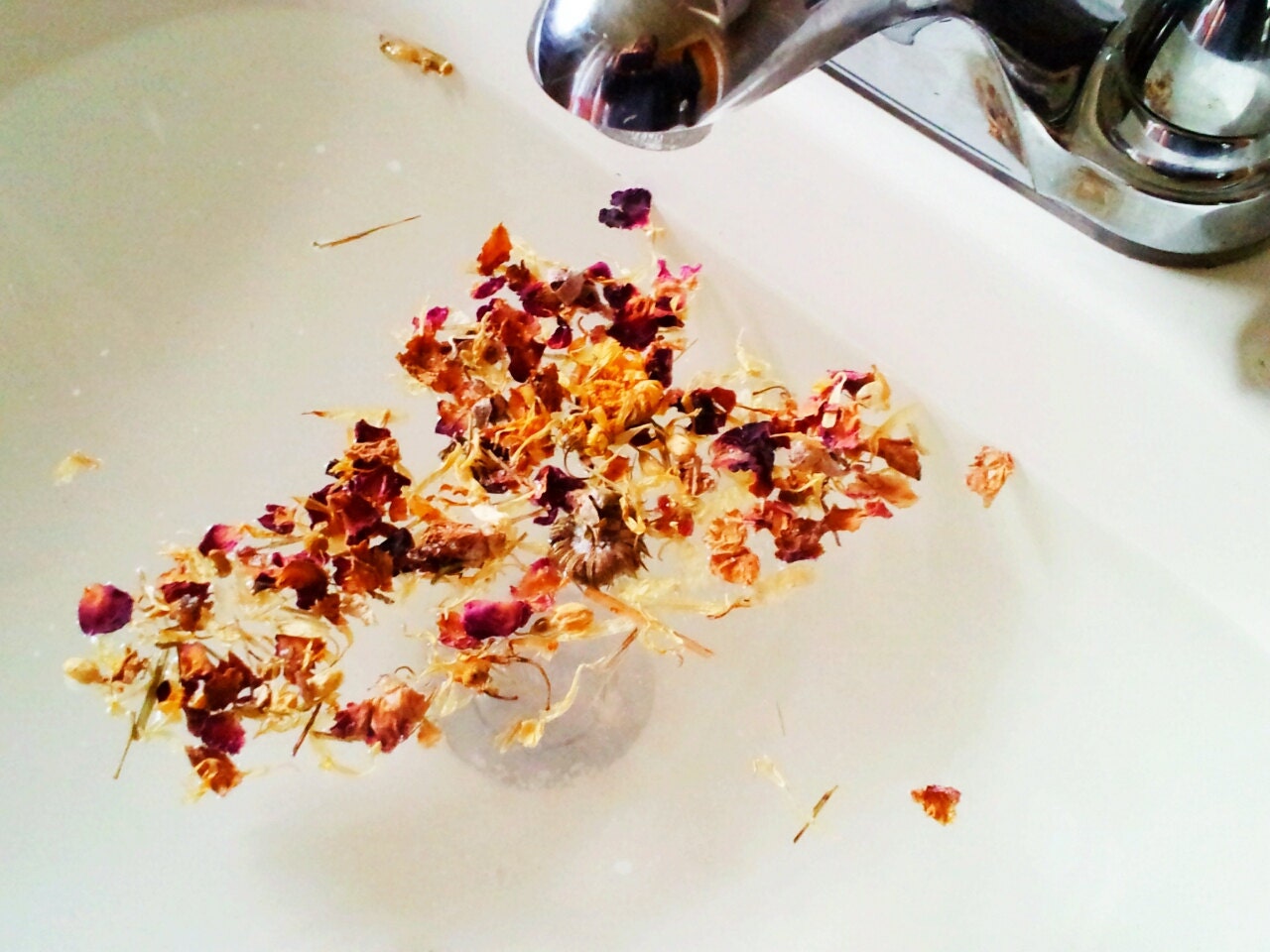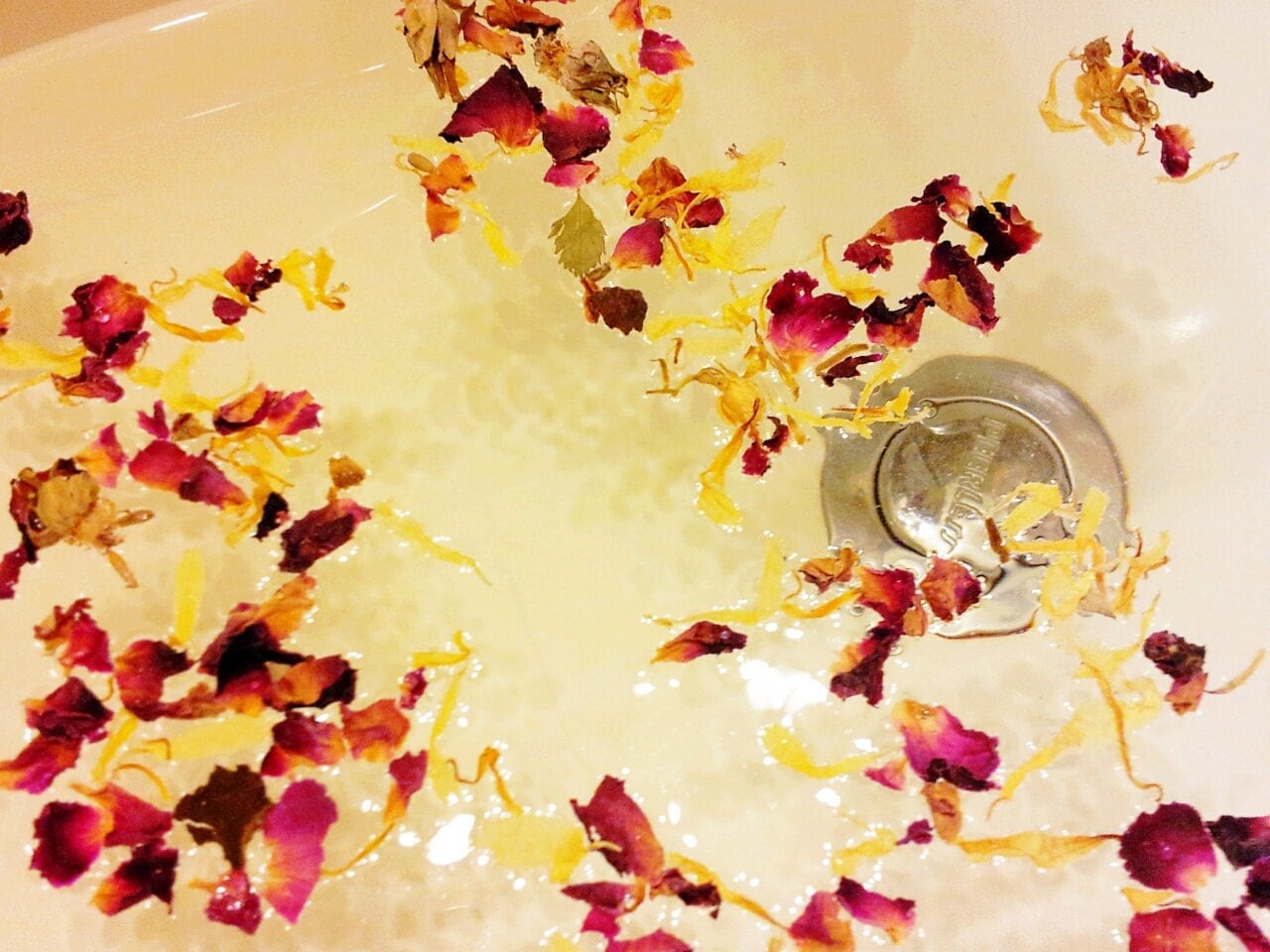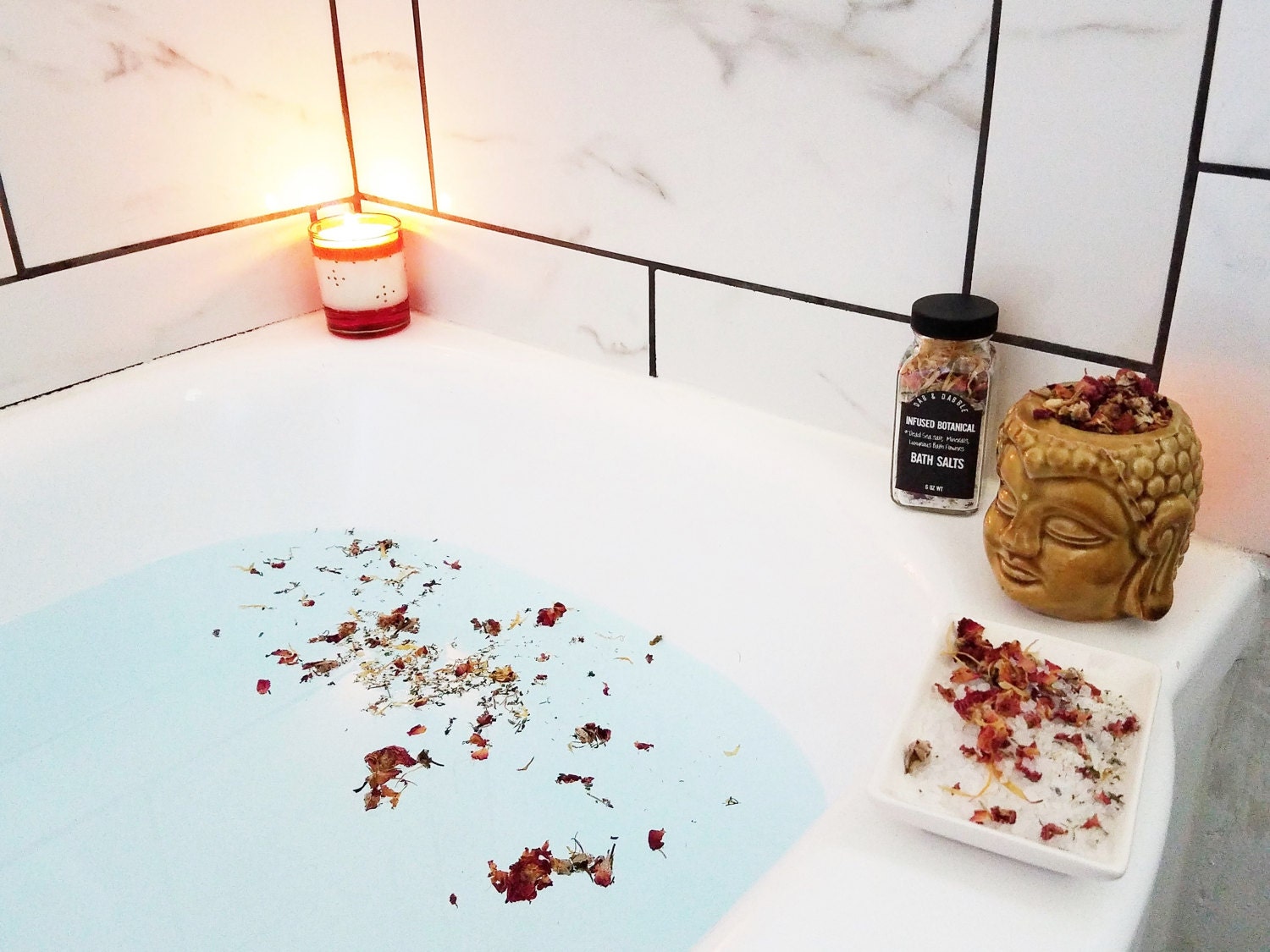 What are some of your favorite bathtime indulgences?
A cup of hot chai with tea cookies, a good book, a glass of wine? 
Do Tell.
it's a hard job but somebodies got to do it
Instagramming from the tub:                                               
@dabanddabble #bathingbeauty
Stay Beautiful
-A