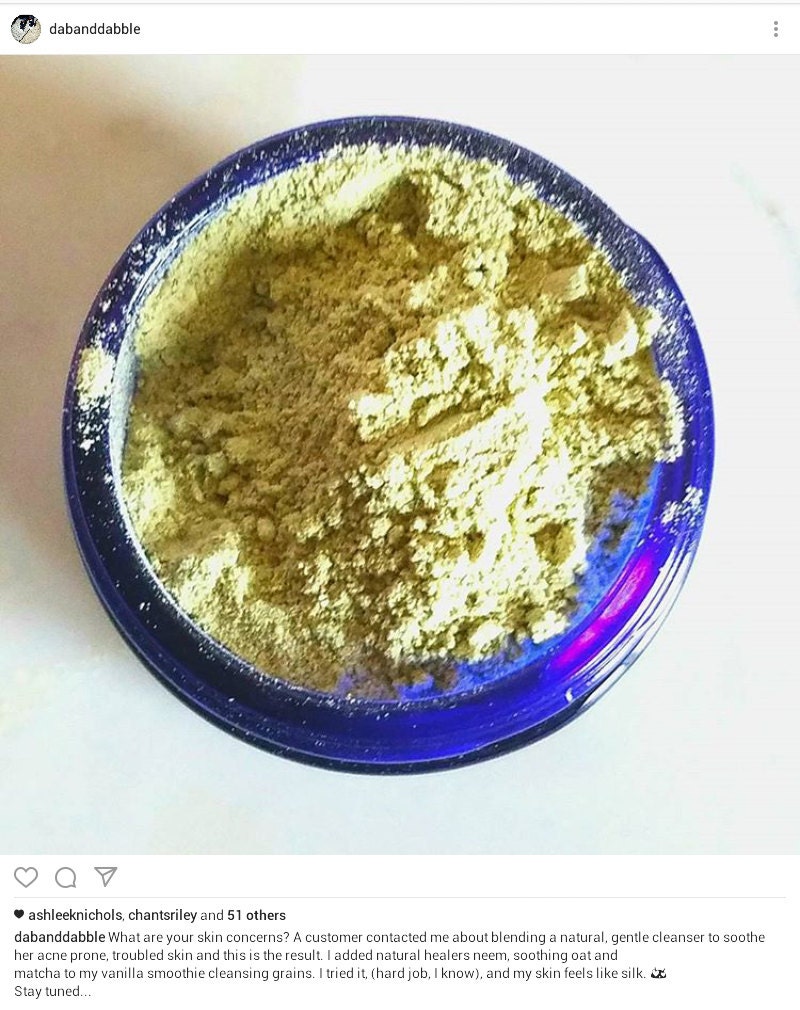 Lot's of times I get convos from customers asking me for special blends for their particular skin concerns. I usually make a nice sized batch of the blend, more than enough to fill the order.  Essentially, all my blends are good for all skin types. That's where you come in. Sign up for my email list and you can get VIP access to limited edition custom blends that are only available here. Oh, and if you follow me on Instagram @dabanddabble you'll get a sneak preview of what's on the work table!
stay beautiful
-A
Here's what the customer said:
★★★★★
Seller was AMAZING at communicating and gave me recommendations on what would work best with my skin and customized the cleanser for me. It's fantastic and smells heavenly. Leaves my skin feeling soft and the exfoliation is gentle enough for everyday use. This is the perfect product to use in my morning routine. I mix my grains with yogurt instead of water because it blends better for me.   -Mel C.