What  do your lips feel like? I'll bet I can guess. The wiles of winter have  turned your pout moody,  temper - mental and in need of some loving  care. So are mine, so here's what we're gonna do. Grab some stuff from  the pantry and whip up some Gourmet Lip Scrub that will leave your lips  kissable and your sweet tooth satisfied. Oh, and this is easy as 1 -2 -  3, literally, because there's only 3 steps. You can make this blend  as posh as you'd like depending on your tastes,  I'll add a list of  other delish ingredients to use later in this post.
You Need This:
Coconut Sugar
Honey
Grapeseed Oil
Small Mixing Dish & Spoon Small Jar with Lid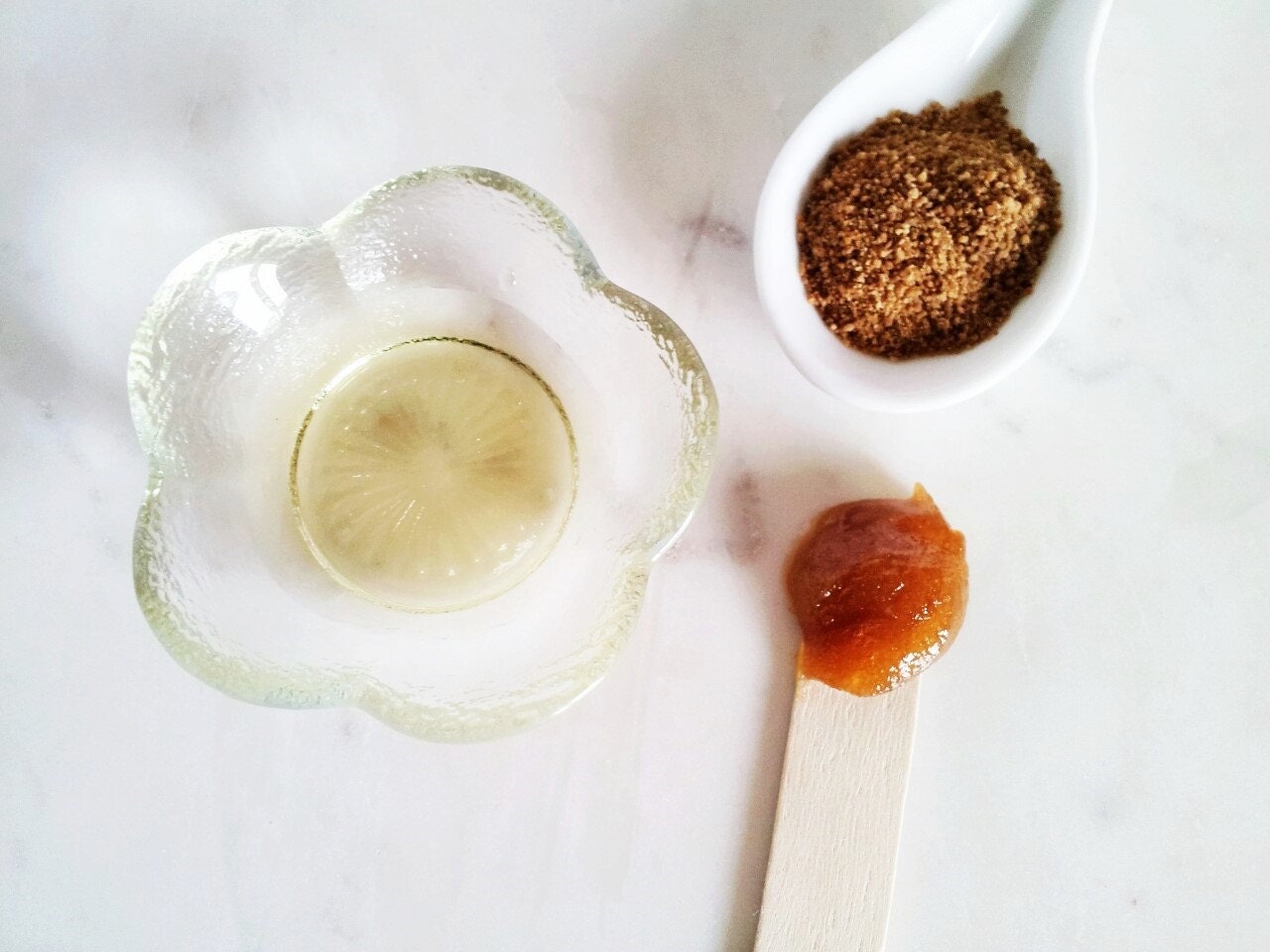 *Use  1 part of each ingredient, about I tsp. each. This is all natural and  should last about 6 months. You can get small jars in the travel size  section at the beauty supply of drugstore. If you make several you can  gift your friends with a jar.
Step 1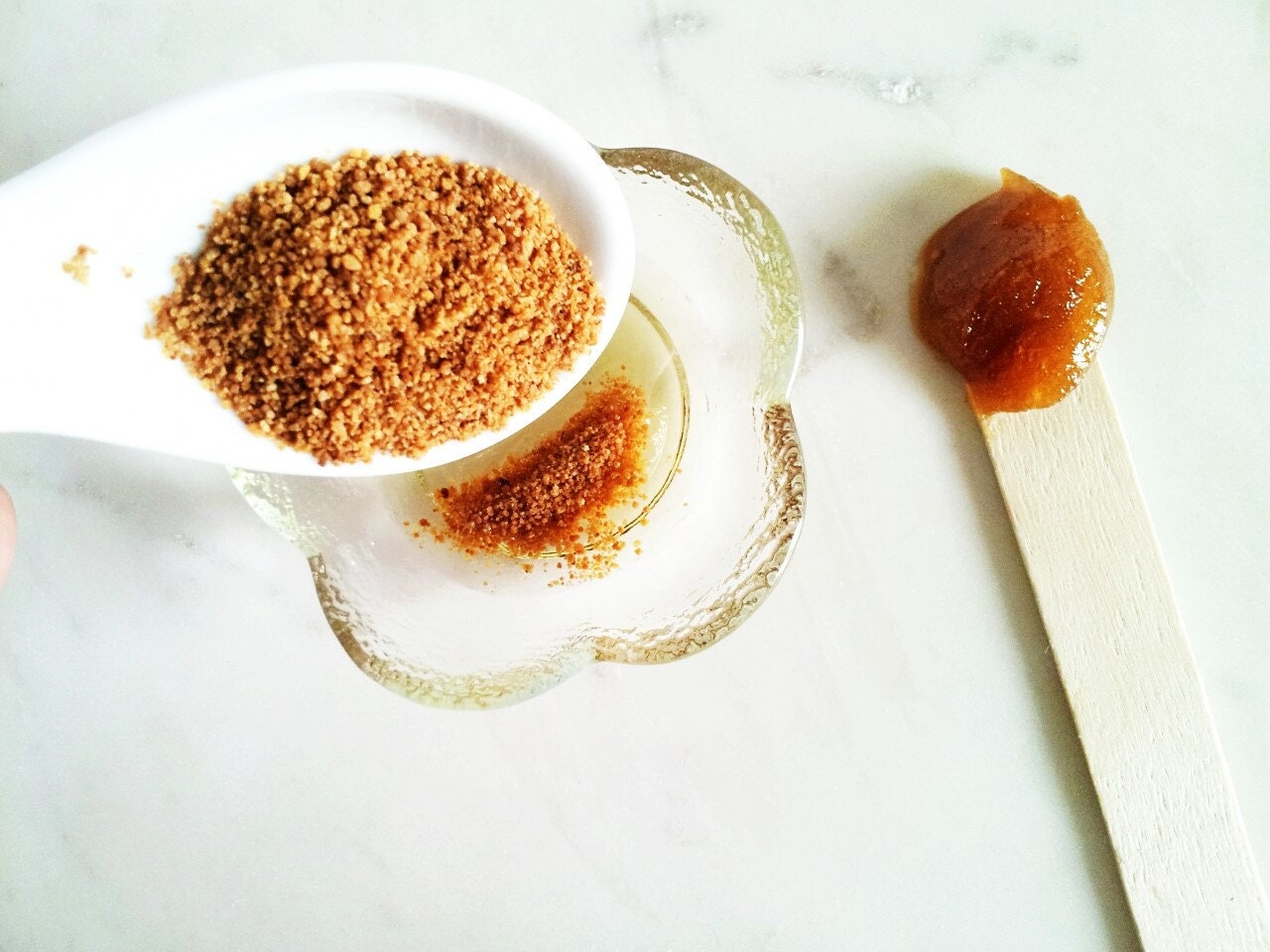 *Mix the sugar and oil together in a small dish.
Step 2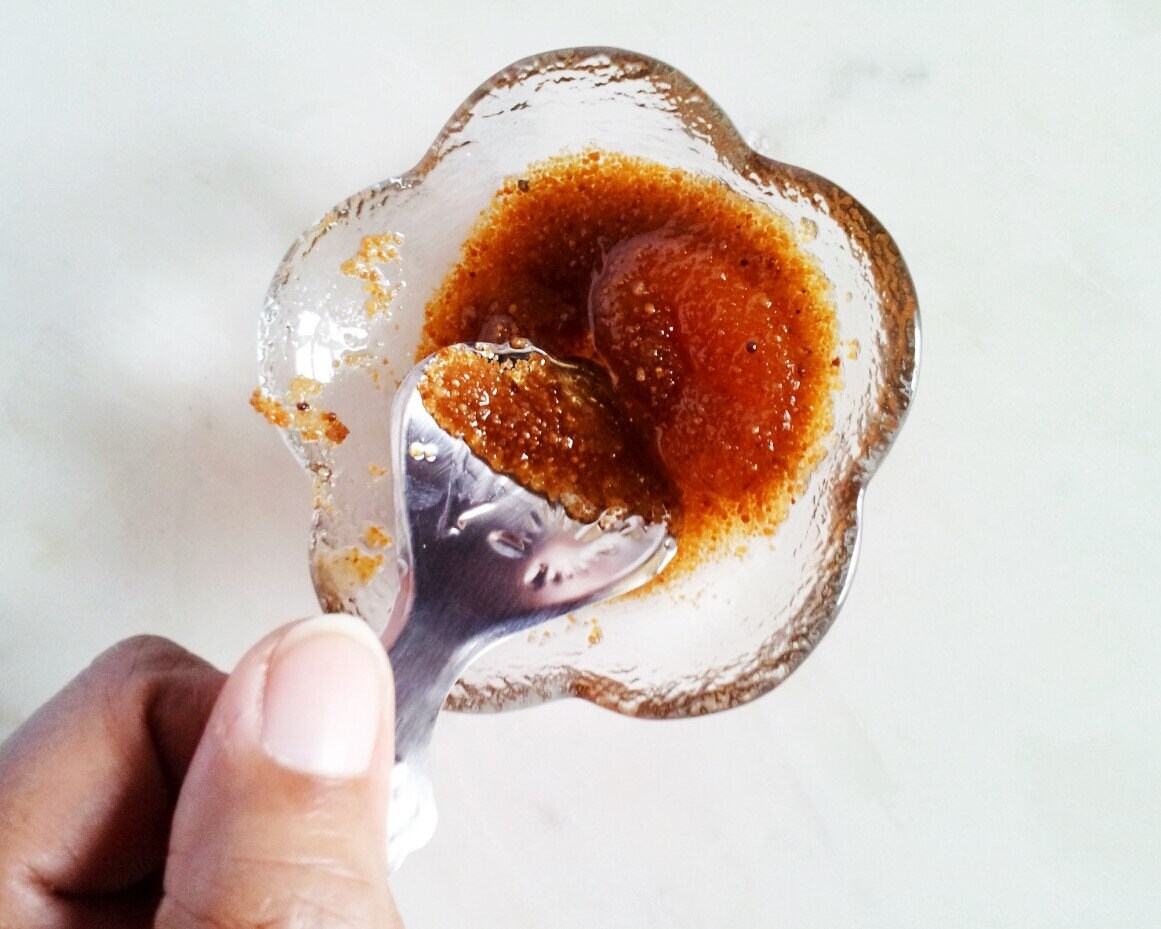 *Add the Honey and mix until all ingredients are well blended.
Step 3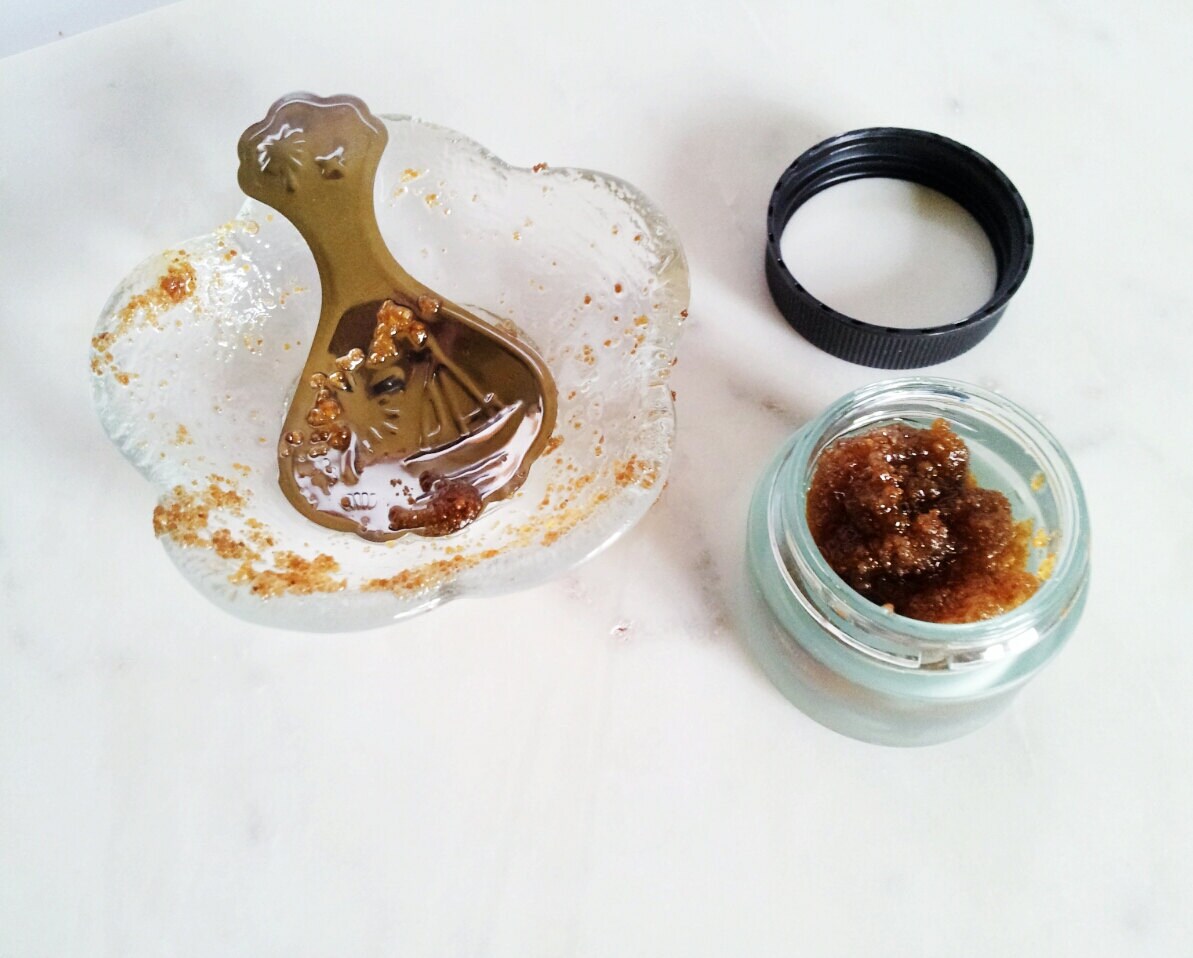 *Fill your jar(s) with gourmet lip scrub. Don't worry if you've made too much, this doubles as a body scrub...You're Welcomed.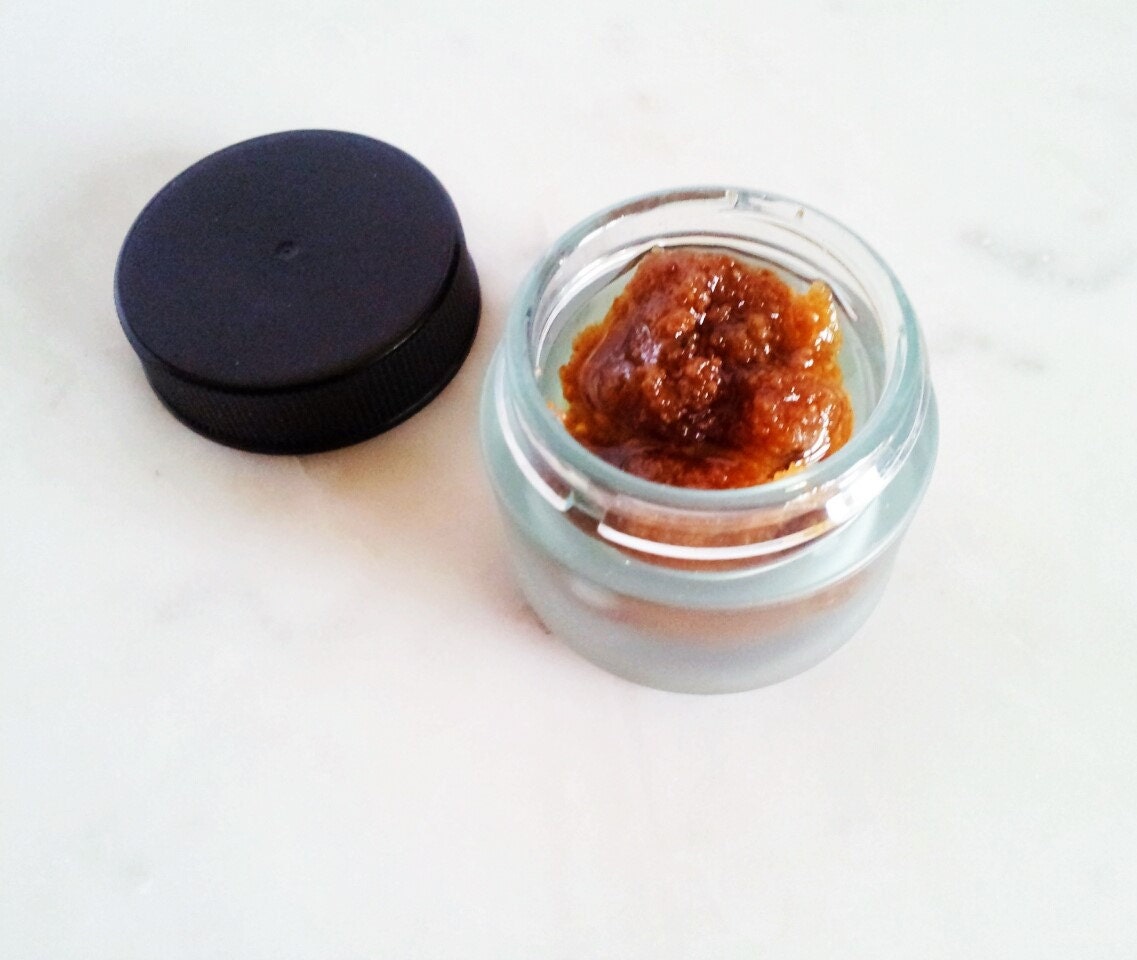 Notes
*I like to elevate my blends, so I used these ingredients:
Organic Coconut Sugar - More like brown sugar than cane sugar, has a lovely caramel, molasses type flavor.
Grapeseed  Oil - lightweight & rich in vitamins, minerals, linoleic acid and  other essential fatty acids. A great emollient that penetrates the skin  easily, great for dry, damaged or mature skin.
 Manuka Honey - promotes  skin regeneration, repairs cellular damage and lessens scarring.  When  applied to your skin, manuka will hold in moisture and absorb moisture  from the air for a dewy, glowing complexion.
*The ingredients I used can be a little costly, especially the manuka honey, but you can substitute or add any of these:
-Honey, Wildflower Honey or any honey native to your region
-Olive Oil, Apricot Kernel Oil, Almond Oil, Macadamia Nut Oil
-Raw Sugar, Brown Sugar, Cane Sugar (use the fine grain raw sugar)
-Cocoa Powder or Cacao - rich in vitamins, minerals and antioxidants that nourish       skin, and delish.
-Vanilla Bean Paste - used for baked goodies.
*Let  me know how your gourmet lip scrub turned out,
 share on INSTAGRAM @dabanddabble
 with the Tag #dabbleindiy